Tutorial on How to Add Google Account on Android
For most Android phone users, Google account is an indispensable key to download some specified applications from Google Play or sync files from phone to other emails or devices. That is to say, setting up an Google account on Android would be convenient for users to manage the phone. Hence, in this case, it is essential for you to get the way to add Google account on Android device.
Reasons for Owning A Google Account
Honestly speaking, a Google account can bring many conveniences to Android users. With the help of this account, users are able to:
- Receive or send emails on their Android phones;
- Easy to sync data and settings likes contacts, calendars, etc. from/to Android phone;
- Enjoy Google service, Google Talk, Google Map, Google Groups or other features without any limitation.
See also:
Things You Can't Miss about Samsung Account Backup
Google Backup Not Working, How to Fix It?
How to Have Your Own Google Account?
To set up the Google account on Android, you must have an available Google account at first. Here, in order to apply to a Google account more effectively and easily, you'd better perform the process on computer. The followings are the details for your reference.
- Open the browser on your computer and go to the sign up page of Google account;
- Click on Create account on this page and then you will be asked to fill in some information;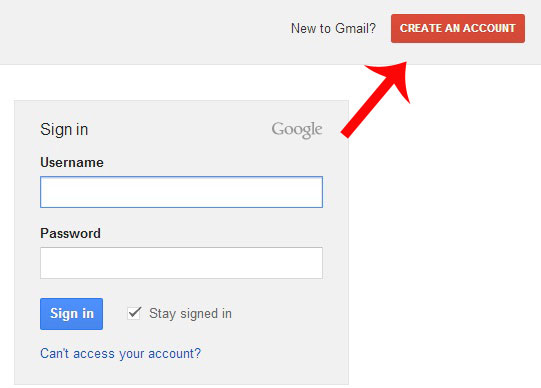 - When you fill out all the required information, you can tap on Next Step to go on;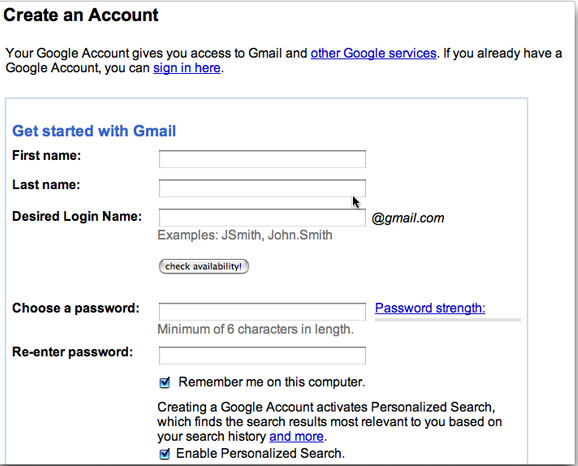 - Now you are on another page which requires you to enter your phone number and then you can select Text messages (SMS) or Voice Call;
- After that, you need to click Continue and Google will call you or send you the verification code.
- Next, just enter the verification code into the box and click on Continue.
Done! You will verify your account and sign it up successfully. And now, you are able to sign in the registered account on your phone and sync, send or receive emails with Google account freely.
Add Google Account on Android
Ok! We can start to add google account on Android now. Just take one minute to go with the instructions below to set up the account on your phone.
- Enter Settings on your phone and tap on Accounts in this section;
- Next, elect Add account option and choose Google from the listed emails;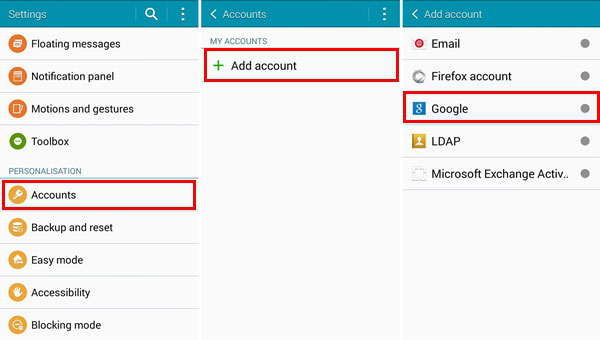 - Then, click on Existing to sign in with your Google account and password.
That's it! From now on, you are free to sync files from/to Android phone with Google account. Just enjoy it and you will find the huge benefit of the account.
Related Articles:
Tutorial on How to Get A Refund from Google Play