Top 5 Android PC Suites - Help You Manage Your Android Phone with Ease
The use of computers and phones has been on the rise and is showing signs of continuing in that direction. In this trend, more and more users are looking for a way to share files between these two devices so that they can use the important data conveniently. As for Android users, the method to achieve this goal is to find a reliable Android PC Suite.
Nonetheless, there are hundreds of PC Suites for Android on the market and which one is a reliable one? Don't worry! This tutorial will show 5 powerful Android PC Suite to you and you can choose a suitable one from them.
MobiKin Assistant for Android
MobiKin Assistant for Android is a great software that can fulfill different types of needs. It enables you to share files like contacts, text messages, call logs, photos, videos, music, etc. between Android and computer easily. Besides, you can also use it to manage your phone data. For example, you can send and receive text messages on computer, add and edit Android contacts, and more. One of its outstanding features is the "One-click Backup & Restore" function. This feature allows you to backup all your Android data and restore them with one simple click.
Just click to learn:
How to Transfer Data on Android Phone to PC?
Complete Guide on How to Transfer Files from PC to Android
Pros:
- It allows you to manage multiple Android devices simultaneously;
- You can preview the files before transferring or managing them;
- Deleting useless data is also allowed;
- It is easy to use and secure;
- The software is compatible with almost all the Android devices, including Samsung, Xiaomi, Huawei, LG, Motorola, HTC and so on.
Cons:
- The pros mentioned above are only available in the paid version.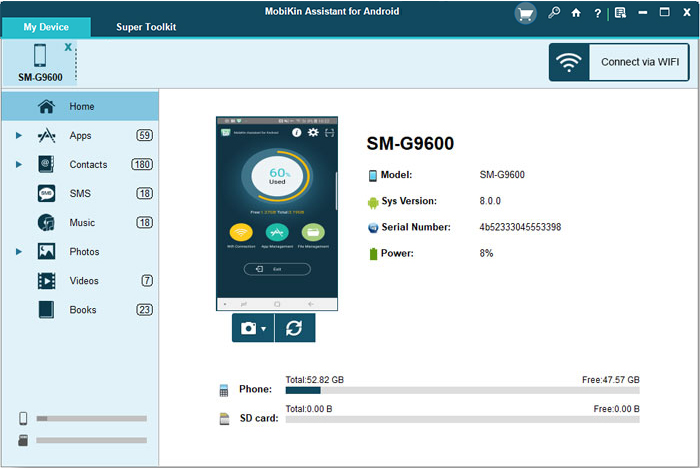 Web PC Suite
Web PC Suite makes it easier to share files between Android phones and computers. It supports sharing of different types of files ranging from photos to videos. These files can be saved in different formats as preferred. What's more, it also allows file sharing between gadgets operating on different platforms.
Pros:
- It enables you to transfer files between PC and Android devices wirelessly;
- It allows connection between various phones, including between Android, iPhone gadgets and Blackberry gadgets among others.
- It enhances easy management of files, such as videos, photos and music. This can be done using your web browser.
Cons:
- The management in web browser can be inconvenient to some people who may prefer direct management through the tool.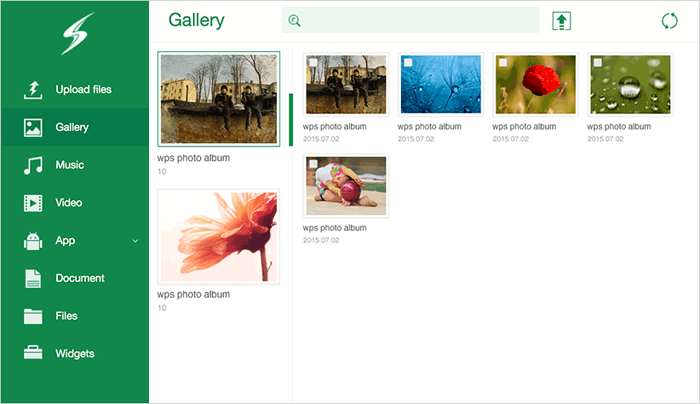 AirDroid
This PC Suite for Android - AirDroid has many advanced features, such as remote controlling of your devices, file management across different devices and many more. It allows you to handle problems effectively, including responding to phone calls or messages. In addition, its remote control feature enables you to view your phone, type on the keyboard of your computer and play games. The desktop feature of this tool allows you to see everything happening with your phone and respond to them accordingly without having to see the phone.
Pros:
- It makes it easier to control your business and your family life by allowing you to control your phone anywhere.
- It prevents loss of information.
- It allows easy management of files which is done wirelessly so you don't have to worry about tangled wires causing inconvenience.
- It gives you more control by allowing you to choose which devices to connect, what type of files to backup, how to store them and when to respond to your messages and phone calls.
Cons:
- Although the remote feature has many benefits, it brings about the question of security. Others with ill motives may take the chance to access your vital information.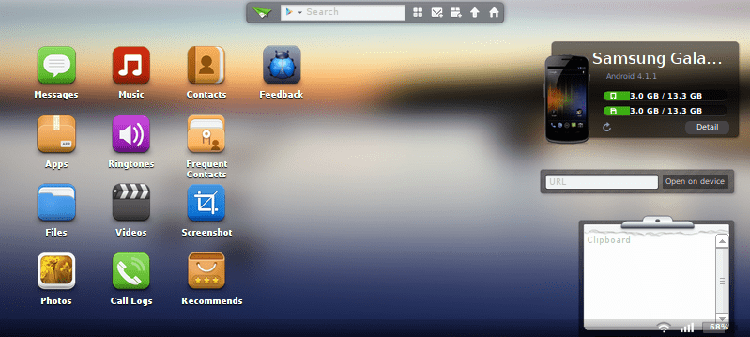 Droid Explorer
Droid Explorer allows you to control your Apps and manage your phone with all its contents. It can automatically detect other applications in your devices and other devices connected at the same time allowing you to do with them as you please. Except for that, it also supports a wide variety of devices ranging from HTC phones to Google Nexus.
Pros:
- It can be used on many devices which is convenient for many users.
- Other than file transfers, you can use it for other purposes.
- It allows you to control your phone through your PC.
Cons:
- Your device has to be rooted for this App to run smoothly. This may be an inconvenience to those who don't like to root their phones.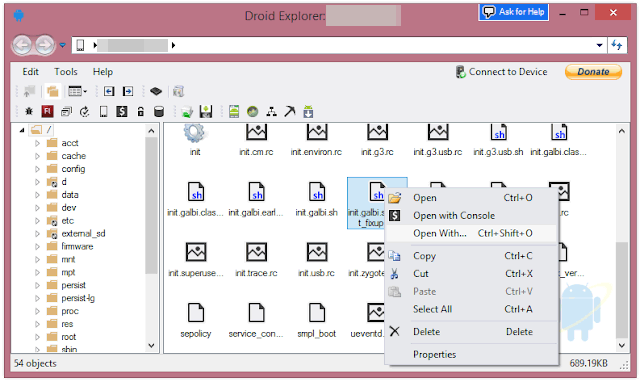 MoboPlay for PC
Another great Android PC Suite is called MoboPlay for PC which can be used for file management across different devices. You can access your phone from your computer screen when using this App and perform all the actions you would perform directly on your phone. You can also change your settings as you wish and backup all the files in your device.
Pros:
- It makes backup easy so you don't have to worry about loss of information when you lose your phone data.
- It is compatible with many phones which makes it easy to use.
- You can access and control your phone without having it near you.
- It's available for free and doesn't need much storage space.
Cons:
- Although it can work on many phones, trying to use it for the first time can be challenging due to its complicated interface.
- The software may have loopholes that can be explored by hackers.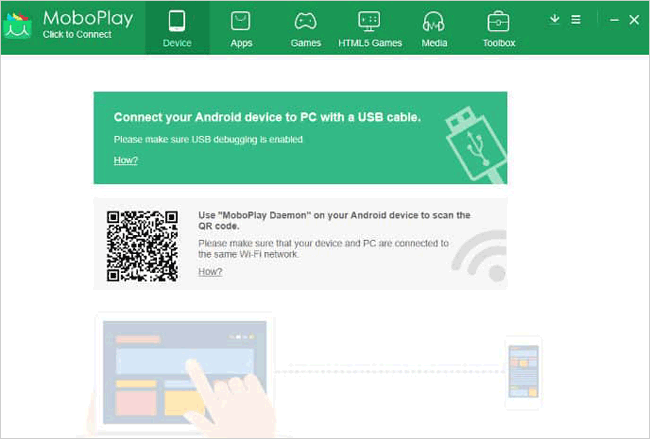 Also click to learn:
Top 6 Android Transfer Apps to Help You Transfer Data between Android and PC Easily
Top 5 Android Backup Apps to Help You Ease the Backup Process
Final Words
With the help of a powerful Android PC Suite, you are able to build a connection and transfer files between your Android phone and computer easily. Meanwhile, it is also simple for you to manage the phone data. So if you are an Android user, it is essential for you to choose one tool from above so that you can better enjoy your device.
Supposed that you have any new idea or problem about the article, please leave a comment to let us know.
Related Articles:
Android Device Manager - How to Manage Android Devices on PC/Mac
Android File Transfer - How to Transfer Contacts from Android to PC/Computer?
[User Guide] Back Up/Transfer Text Messages from Android Phones to Computer/PC
Simple Methods to Transfer Photos from Android to External Hard Drive
How to Print out Text Messages from Android Mobile Phones? [Solved]